Find joy in your surroundings in every season
Get peace of mind with the professional level services you deserve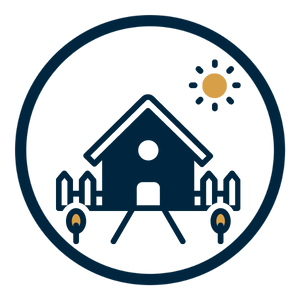 Transform your outdoor living spaces and make your dreams a reality
Are You Satisfied With Your Current Cincinnati Landscaping Services?
Wish you could spend more time enjoying your yard instead of working on it?

Is your yard just too much for you to maintain?

Are you dissatisfied with landscapers who don't follow through? 

Is your landscaping falling short of your vision?
If any of these sound like you, it's time to talk with us. Seasons Best Landscaping can provide the personal touch and peace of mind you're looking for.
Finding Someone to Care for Your Yard Shouldn't Be Difficult
At Seasons Best Landscaping, we understand that you want your landscaping to be a beautiful reflection of your home. Still, your time is limited and yard work may feel overwhelming.  That's why we offer year-round, customer-centered Cincinnati landscaping services with just one call. Transform your outdoor spaces into exactly what you want with help from our caring, responsive pros.
More than a decade serving the greater Cincinnati market

300 training hours per employee annually

6,000 hours annually of lawn and landscaping experience

4-year Fast 55 Awardee - Cincinnati Business Courier
Reliable Expert Landscaping All Year Round
When you partner with Seasons Best Landscaping, you'll get the highest-quality landscaping service Cincinnati has to offer. Our team is accessible, customer-focused and reliable. We want to grow a partnership with you to make your landscaping flourish.
Extra-Mile Professionalism
As a veteran-owned organization, our success is built on respect.
Invested in Training and Technology 
Our skilled team members provide top landscaping care.
Consistent Communication 
We give you peace of mind with our proactive updates.
We Can't Wait to See Your Landscaping Grow and Thrive
We offer year-round services to keep your outdoor spaces gorgeous.
Why Trust Seasons Best Landscaping?
We design landscapes and maintain grounds all over Greater Cincinnati. It's our privilege to care for our customers, who: 
Need full-year outdoor services to get the most from their landscape.

Have busy lives and want to spend their free time relaxing with friends and family.

Live in all types of places, from multi-acre estates to compact city lots to suburban settings.

Love their pets, but not the damage they can cause to landscaping.
Get Your Ultimate Watering Guide Download
Ready for a vibrant and thriving landscape you can be proud of? A solid watering strategy is critical for optimal plant growth.
To keep your landscape the envy of your neighbors, make sure you are properly watering. But we know it can be confusing!
What you'll learn in our guide: 
How to look for signs of too much or too little water.

How to identify if your patch of land needs to be watered.

What healthy turf looks like.

Tips for watering plants of all varieties.
Don't Spend Another Year Frustrated
It's time to stop and smell the roses. We all want to be able to come home to a well-maintained yard, but spending countless hours making it picture perfect just isn't a good use of your precious time. Only Seasons Best Landscaping offers reliable full-year Cincinnati landscaping services that will leave you feeling proud of your home.
Don't settle for less.
Veteran-Owned and Giving Back to Our Community
You want to invest in your property, and as a veteran-owned business, we want to invest in our community. As environmental stewards, we only use the best materials and work to continually enhance our offerings.