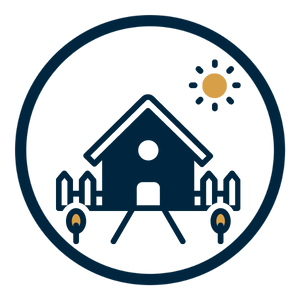 See our previous projects around the Cincinnati area
Get inspired by what's possible
Start the process of transforming your surroundings
Can't Wait to Make Your Dream a Reality?
Are you looking to remodel or refresh your outdoor space?

Do you have trouble areas or plants you don't know how to handle?

Would you like more room for everyone to enjoy the outdoors at your home or business?

Do you just want yard work off your to-do list for good?
If you're ready to bring more beauty to your surroundings, we'd love to hear your landscape garden design ideas.
Nature's Beauty,
Our Expertise
We know how important a nice outdoor space can be. We also know it's hard to find reliable landscape garden design and services. That's why we train our employees each week to be at the top of their landscaping and customer service game.
More than a decade serving the greater Cincinnati market

300 training hours per employee annually

6,000 hours annually of lawn and landscaping experience

4-year Fast 55 Awardee - Cincinnati Business Courier
Landscape Garden Designs and Related Services
We offer year-round services for homeowners and commercial property owners.
Your future self will thank you for making your surroundings more beautiful and well-maintained today. Not bringing in the pros to do the heavy landscape lifting right now means more work and stress for you season after season. Don't you deserve gorgeous, low-maintenance landscaping?
Get Your Ultimate Watering Guide Download
Ready for a vibrant and thriving landscape you can be proud of? A solid watering strategy is critical for optimal plant growth.
To keep your landscape the envy of your neighbors, make sure you are properly watering. But we know it can be confusing!
What you'll learn in our guide: 
How to look for signs of too much or too little water.

How to identify if your patch of land needs to be watered.

What healthy turf looks like.

Tips for watering plants of all varieties.