Change your view by adding a privacy screen or clearing away obstructions
Get rid of unsafe or unhealthy trees
Fall in love with your property again
Say Goodbye to Unwanted Trees and Unexpected Damage
Do you need to get rid of a tree?

Is a tree encroaching on your powerlines or other asset?

Is a tree obstructing your view?
If you said yes to any of these questions, let's chat.
Get Rid of Danger Before It Strikes
We know trees can be difficult to deal with. Whether it is creating potential havoc or getting in the way of your view, Seasons Best Landscaping is here to help. Count on our reliable tree maintenance and removal services to get the job done right.
More than a decade in landscaping

300 service-specific training hours each year per employee

6,000 hours annually of groundskeeping experience

4-year Fast 55 Awardee - Cincinnati Business Courier
Minimize the Disruption Of Your Operations
At Seasons Best Landscaping, we understand that sometimes trees can become a liability and pose a safety hazard for your business. That's why we offer commercial tree removal and maintenance services that are safe, efficient, and designed to minimize any disruption to your operations.
Our team of experienced tree removal and maintenance specialists has the knowledge, skills, and equipment necessary to remove trees of any size, species, or location. We'll work with you to assess the risk of the tree and develop a plan that ensures a safe and successful removal.
With our commercial tree removal and maintenance services, you can expect:
Safety first: We prioritize safety above all else. We'll assess the risk of the tree and the surrounding area, and use the latest safety equipment and techniques to ensure a safe and successful removal.

Efficient removal: Our team is equipped with the latest tools and equipment to efficiently remove the tree and any debris from your property.

Minimal disruption: We understand that your business can't afford to be shut down for extended periods of time, which is why we'll work quickly and efficiently to minimize any disruption to your operations.

Professionalism: Our team of tree removal specialists is highly trained and experienced, and will always conduct themselves with the utmost professionalism and respect for your property.

Cleanup and restoration: Once the tree is removed, we'll clean up the area and restore your property to its original condition.

Comprehensive services: We offer a full range of tree maintenance services, including pruning, trimming, fertilization, pest management, disease control, and more.

Improved curb appeal: A well-maintained tree can enhance the overall aesthetic of your property, attracting more customers and increasing the value of your business.

Cost-effective solutions: Regular tree maintenance can prevent costly damage and prolong the life of your trees, saving you money in the long run.
At Seasons Best Landscaping, we are committed to delivering safe and efficient commercial tree removal services that meet your needs and exceed your expectations. Contact us today to learn more about our services and how we can help keep your property safe and beautiful.
Cincinnati Commercial Landscaping Services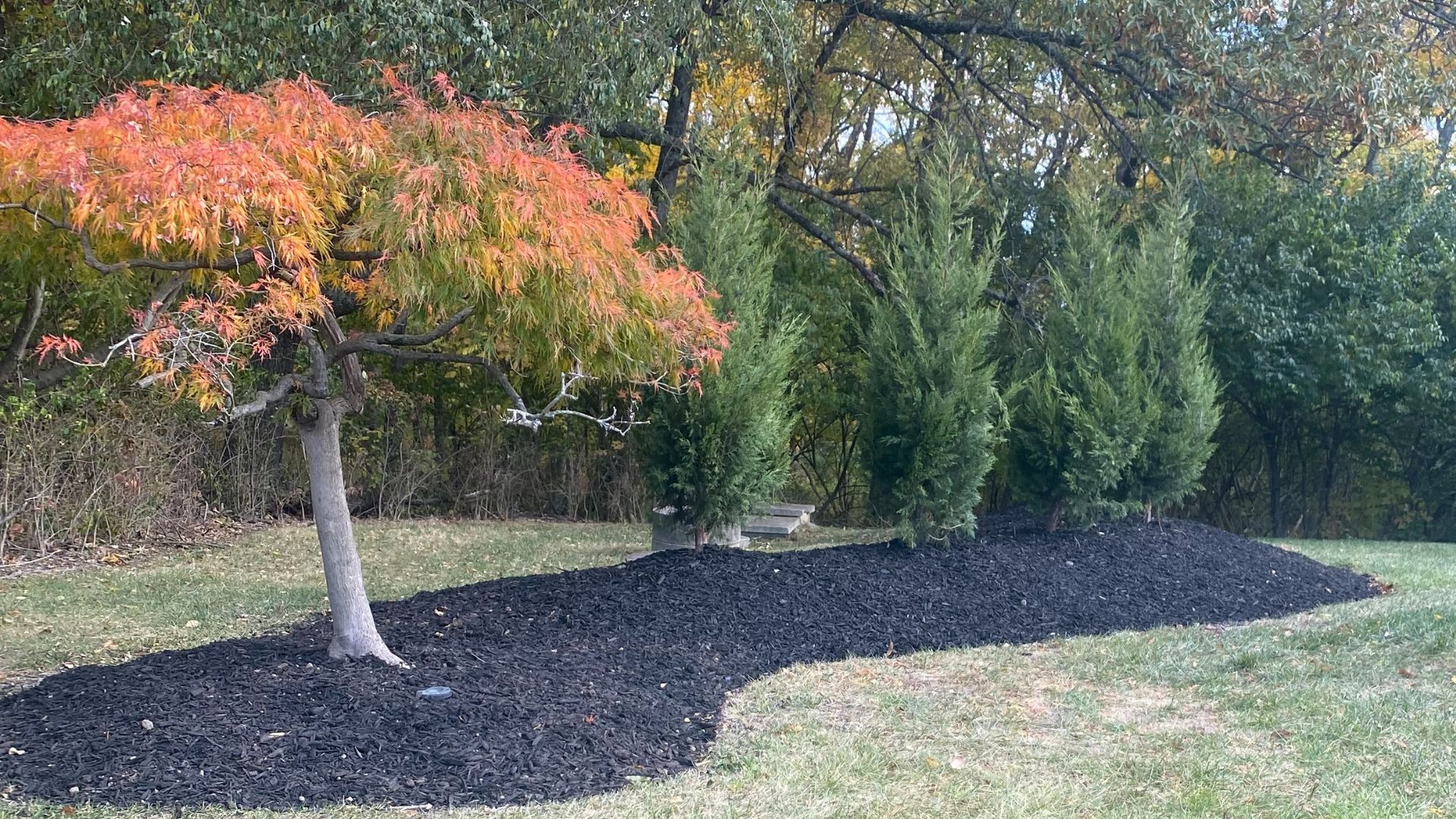 Remove trees from your property safely and quickly.
At Seasons Best Landscaping, we:
Create a custom tree maintenance and removal plan based on your site.

Collaborate with you to include your "must have" amenities.

Maintain or remove trees safely and reliably.

Consultation experts that can guide you to a great outdoor area.
Clearing the Way for a Better Tomorrow
If you have a tree that is sick, you have a hazard that could fall and injure someone or something. Our commercial tree services employees work quickly to remove any hazards so you don't need to worry.