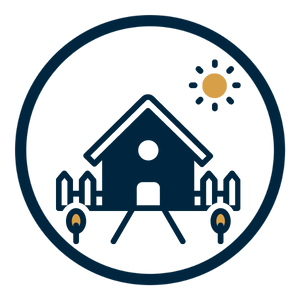 Increase your curb appeal
Feel confident that your yard looks its best
Wish Your Landscaping Looked Fresh and Neat?
Do you have trouble spots in your yard that you just can't get rid of?

Are you too tired at the end of the day to mow your lawn or trim overgrown bushes?

Do you dread doing yard work?
If this sounds familiar, you deserve help from the landscaping pros.
We Know Not Everyone Has a Green Thumb
We understand you have a busy schedule and that you'd rather enjoy your yard than work on it. You have so many other things to do: Let us handle the hard work of getting your environment in tip-top shape in every season.
More than a decade serving the greater Cincinnati market

300 training hours per employee annually

6,000 hours annually of lawn and landscaping experience

4-year Fast 55 Awardee - Cincinnati Business Courier
Cincinnati Residential Landscaping Services
Don't Let Yard Work Cause You Stress
Keeping up landscaping can feel overwhelming, but your yard is a reflection of your home and can add so much to its value. You want to feel joyful when you pull up to your house, not irritated or embarrassed.